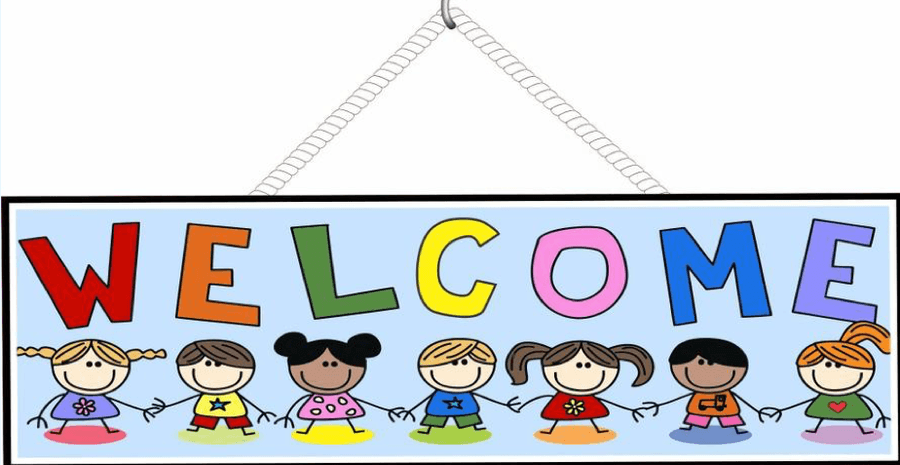 In Nursery our teachers are:
Mrs Whelehan
Our Teaching Assistants are:
Miss Tran and Miss Woodruff

Below you will find links to Webpages that can help with Phonics.
In Nursery, we follow the 5 Ws.
Welcome
Our teachers welcome us into Nursery every day. We welcome each other and we try to be like Jesus. Jesus welcomes everyone.
Welfare
Our teachers look after us and we look after each other. We are all friends in Nursery. Jesus looks after all of us.
Word of God
We listen to the Word of God from God's special holy book -The Bible. We try to be good, kind and caring like Jesus.
Witness
We try to be good like Jesus. We try to make the right choices by using kind hands and kind words.
Worship
We worship God by praying and singing together. We pray to God Our Father, Jesus His Son and the Holy Spirit.
Our Class Prayers for worship are...
Our Class Saint is...
St Nicholas
He was a Bishop from Turkey and he was a really kind man. Once, he secretly threw bags of gold into a poor man's house. This is why children still wait for St Nicholas' secret gifts today at Christmas time.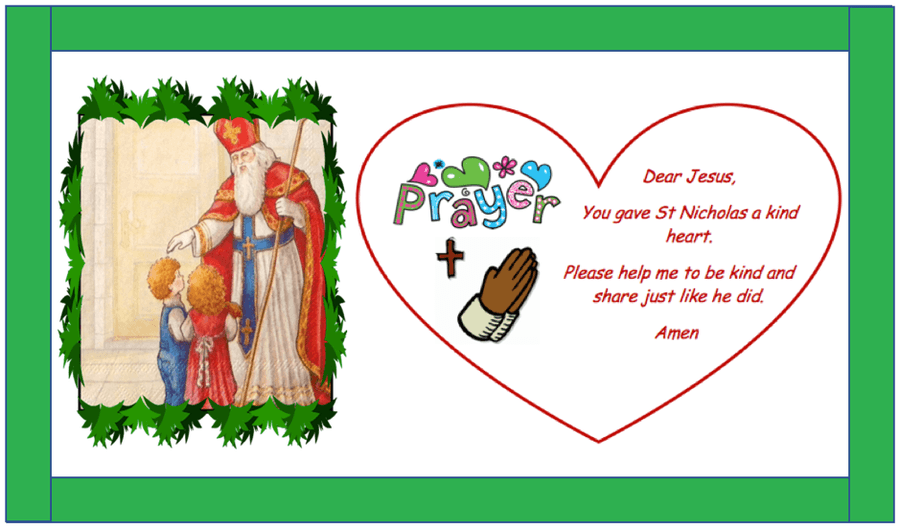 Our Class Author is...
Eric Carle
He's most famous for his book, The Hungry Caterpillar. Have you read any of his books?
Our Class artist is...
Jackson Pollock
He is famous for making splashy, drippy, messy paintings.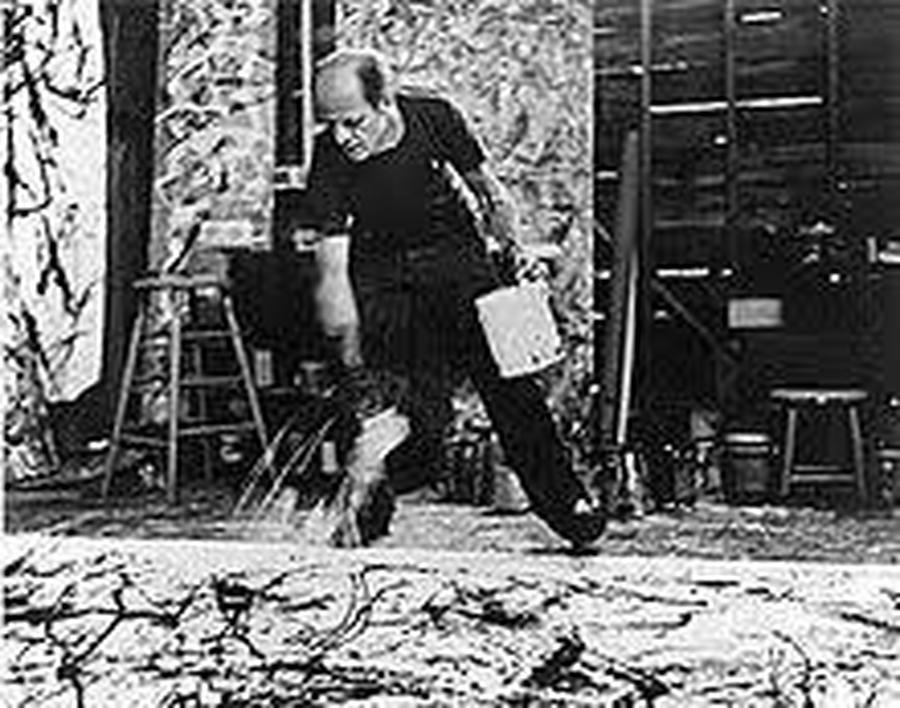 This photograph shows Jackson Pollock at work...just look at the mess he is making on the floor!
He dripped paint onto large canvases on the floor. This way of painting was called action painting because Pollock would move very quickly across the painting, dribbling the paint in long, wobbly lines. Sometimes he threw the paint onto the canvas – and some of his paintings still have footprints on them from when he stepped in the paint.