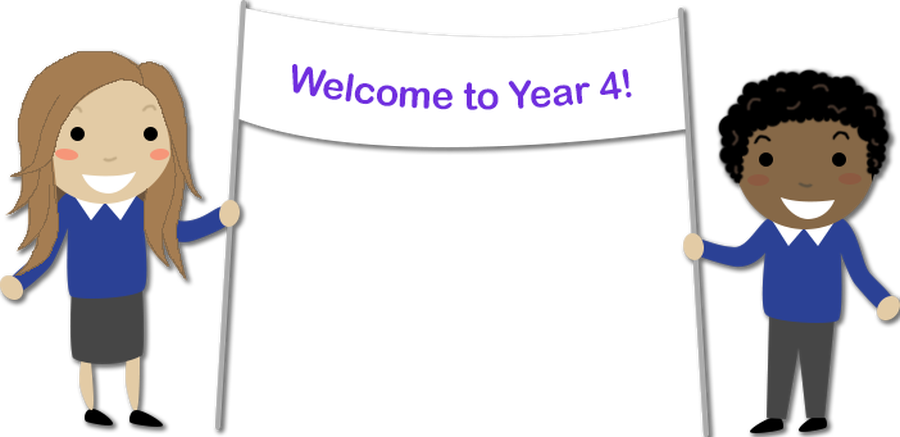 Also in our class throughout the week: Miss Turner, Mr. Marley and Mrs. Armistead


Our Easter performance will be on Tuesday 2nd April at 2pm and 6pm!
This term in English, we will be reading...
Our topic for this term is Ancient Egypt.
We will be having an Ancient Egyptian day on Friday 1st March with lots of fun activities linked to the topic
In Religion, our topic is Giving and Receiving. We will be looking closely at the importance of Eucharist.
Our topics in Science this term will be Rocks and States of Matter

Those terrible Tudors!
Year 4 had a jam-packed Autumn term; from learning all about Tudor life and building bug hotels to participating in Thanksgiving activities. We even finished the term off with a exciting visit from Jack the Steward and Mistress Alice! The children loved dressing up their finest Tudor outfits and learning about crime and punishment and banquet etiquette.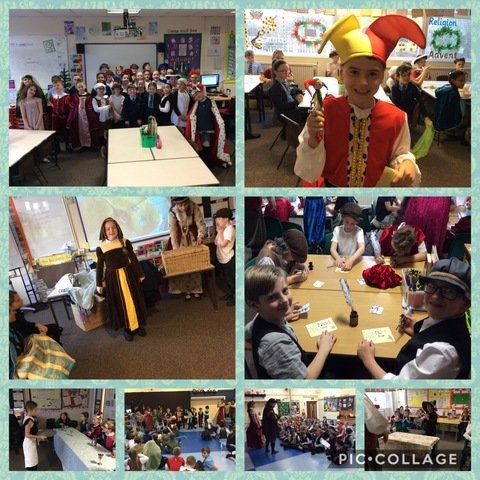 Useful Links
Please follow our school page on Twitter for regular updates of our school day!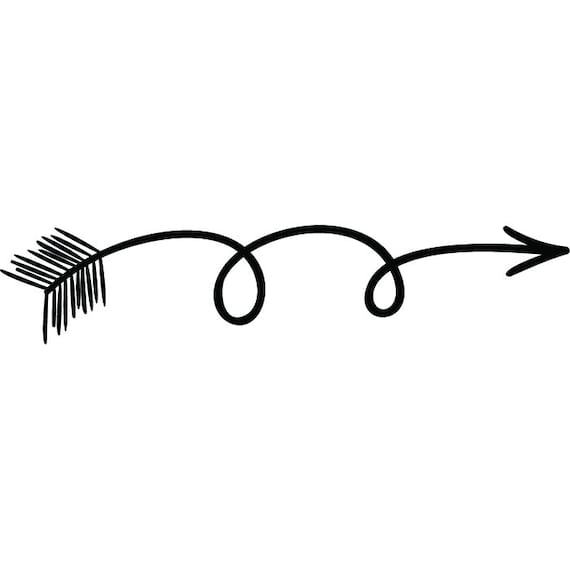 We live our lives through the 5 W's!
We are all WELCOME in God's name, as God's children.
Inspired by the WORD of God,
We are WITNESSES to the word of God in our actions.
Throughout the day we WORSHIP in many different ways.
We care about the WELFARE of our school community!
Our class author is Francesca Simon
We love reading her stories about Horrid Henry!
Our class saint is St. Dominic Savio
"I am not capable of doing big things, but I want everything I do
(even small things), to be for the greater glory of God."
Our class artist is Andy Warhol
Have a look at some of our Andy Warhol-inspired artwork below!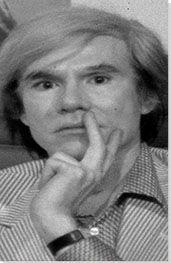 Andy Warhol - Celebrity Pop Art
Take a look at our Andy Warhol inspired celebrity pop-art. The children enjoyed coming up with interesting colour combinations to make these vivid and eye-catching!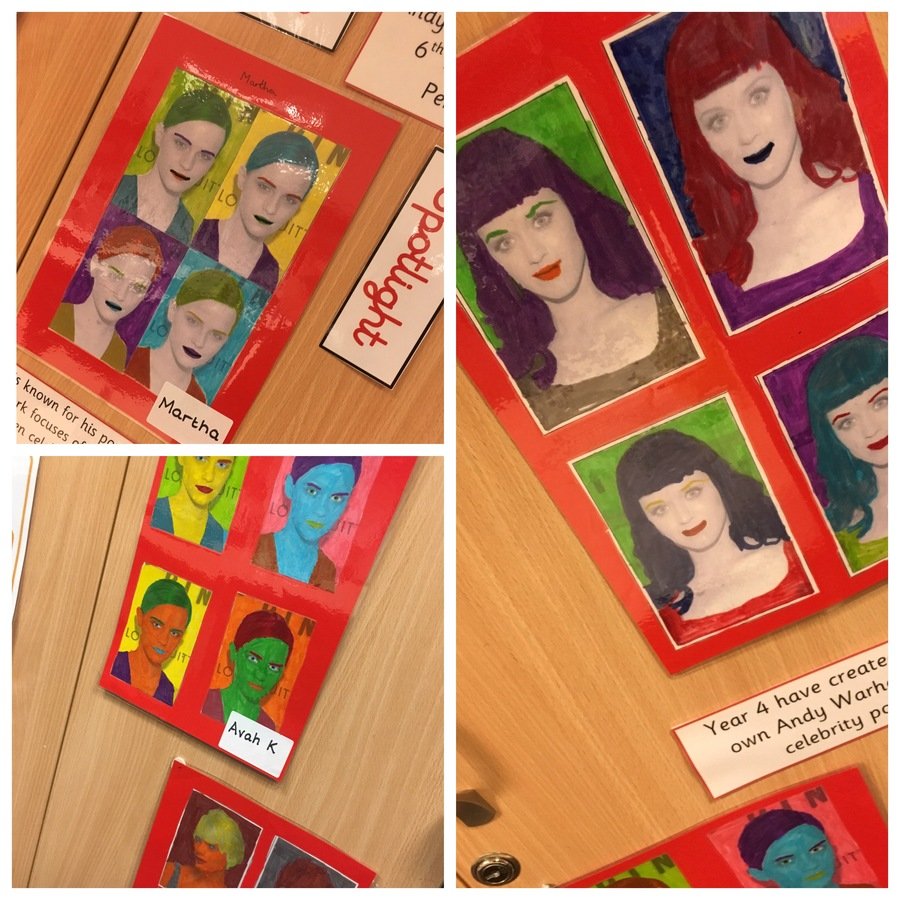 Have a look at what else we will be learning this term in our Spring newsletter, linked at the top of the page.
Please click here to access and overview of the curriculum covered in Year 4 (over a 2 year cycle).