Meet our G.I.F.T. Chaplaincy Team
Erin, Katie, Abbie-Leigh, Sinead, Jake, Jack, Rhiannon, Alexis, Leah and Faye.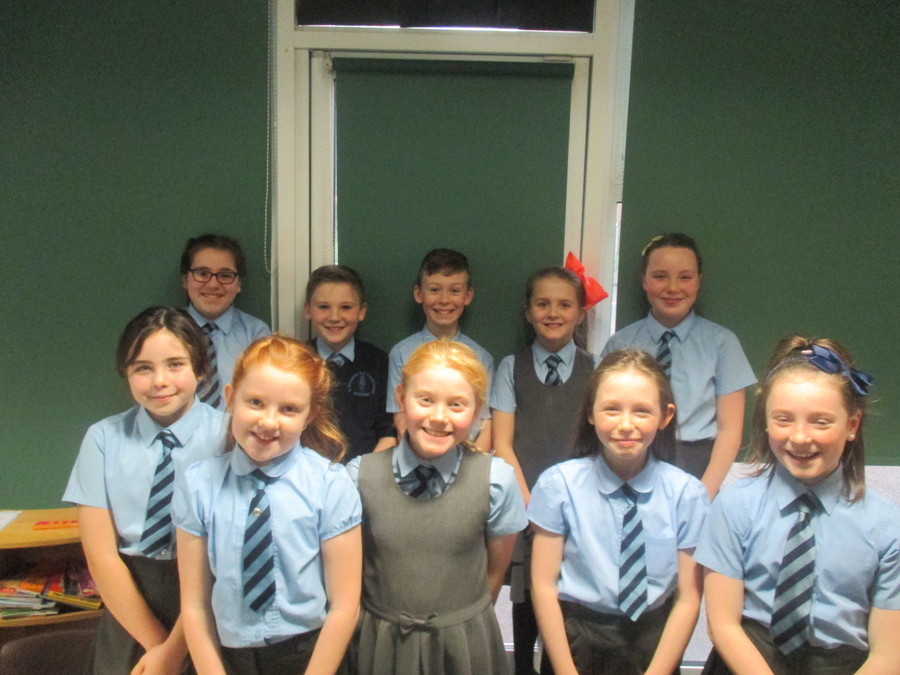 Our job is so important because we are helping to look after the most precious thing in our school- our faith. We are messengers of God's love and are trying to promote the Word of God in our school!
We have been working hard to help the children in our school to develop their faith. Some of our Year 3 children wanted to know more about their First Holy Communion so we set up a worry workshop to help them. We have organised art and craft activities where children made special cards for those people they wanted to pray for. During Advent, we helped to light the candles on the Advent wreath during our school assemblies and we planned and led acts of worship with each class. We helped them to learn about the story of Issiaih and prepare for the King of Peace.
We have lots of plans for 2018 so keep a look out for updates.
A Message from Our Chaplaincy Team
Happy New Year! 2018 is a chance to start a new beginning and follow the footsteps of Jesus. We're going to try and help our school to be a place of worship and peace and remember we're always here for you if you feel sad or upset.