Faith Life
At St. Bernadette's, we WELCOME new children, families and all visitors them that they are entering a friendly happy place where children follow the ways of Jesus by loving, valuing and respecting each other.
At St. Bernadette's, the WORD of God is placed at the centre of all that we do, following Diocesan guidelines and an enhanced curriculum that allows pupils to celebrate the word of God in an interesting and fun way.

At St. Bernadette's, we WITNESS a loving, caring God in the way we live, the way we treat each other and in the way we care about other people who do not have as much as we have.

At St. Bernadette's, we WORSHIP God through our class prayers, school Masses, music, assemblies, class prayer and worship services, through our actions and through the way we live and treat each other.

At St. Bernadette's, the WELFARE of pupils and adults is paramount. We show this in the way we treat one another fairly and equally and the way we respect each other. In our school we want everyone to feel safe and know they are valued as unique and made in the image and likeness of God.
Mini Vinnies
In school we have formed a new Mini Vinnies group, made up of volunteers from Years 5 and 6. Mini Vinnies is a Christian organisation which gets children to put their faith into action. Members give support to people in their community in a variety of ways. Our first way was to make Christmas cards for some of the residents in the Regency Care Home across from church.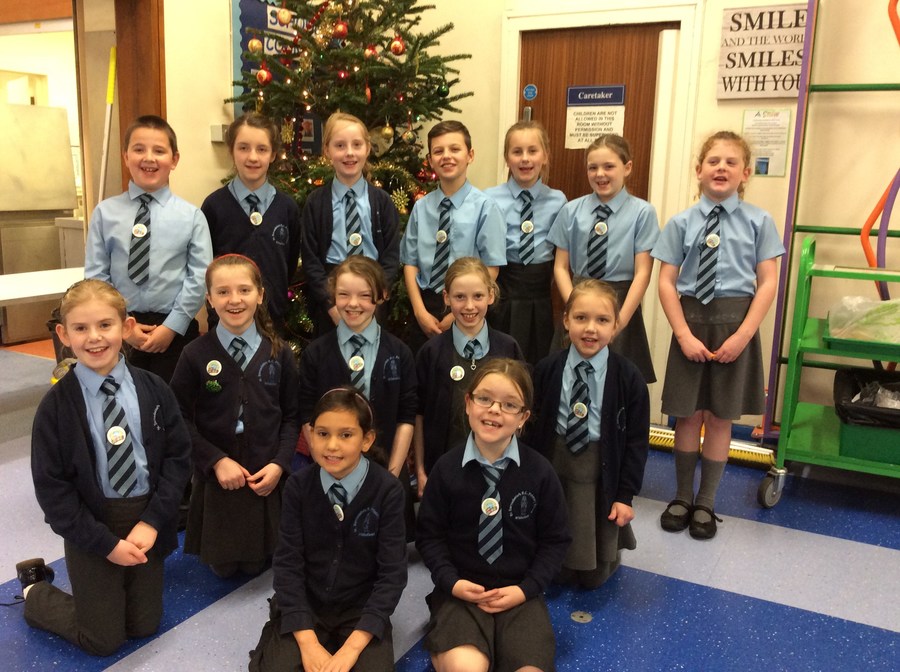 G.I.F.T. Chaplaincy Group
A few weeks ago, we applied to become Chaplains in our school. We were chosen by Mr Travis then we went to the Cathedral in Salford for some training and to be commissioned by Canon McBride.
Last week, we introduced ourself to the children and staff in school. We told them about the story of St Martin of Tours and where the word Chaplaincy comes from.
We are really busy planning what our Chaplaincy area will look like in school and have started to work on a special prayer service to celebrate the start of May (because May is the month of Mary).
Look out for updates on our school newsletter!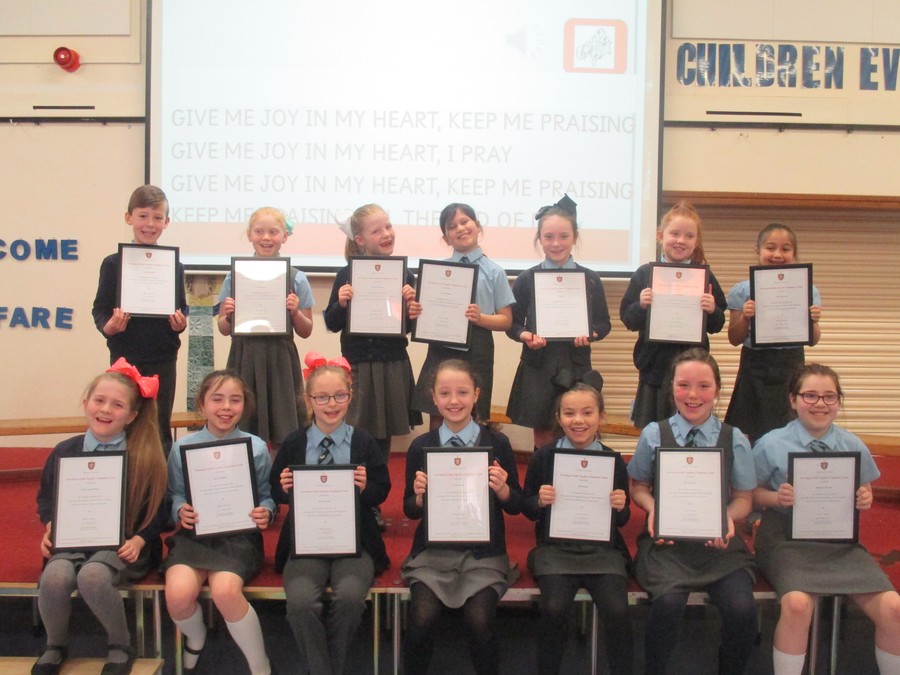 St Bernadette's Roman Catholic Church
Here is a link to our Church Website where you will find times of the masses and the church newsletter