CROSS COUNTRY CHAMPIONS!!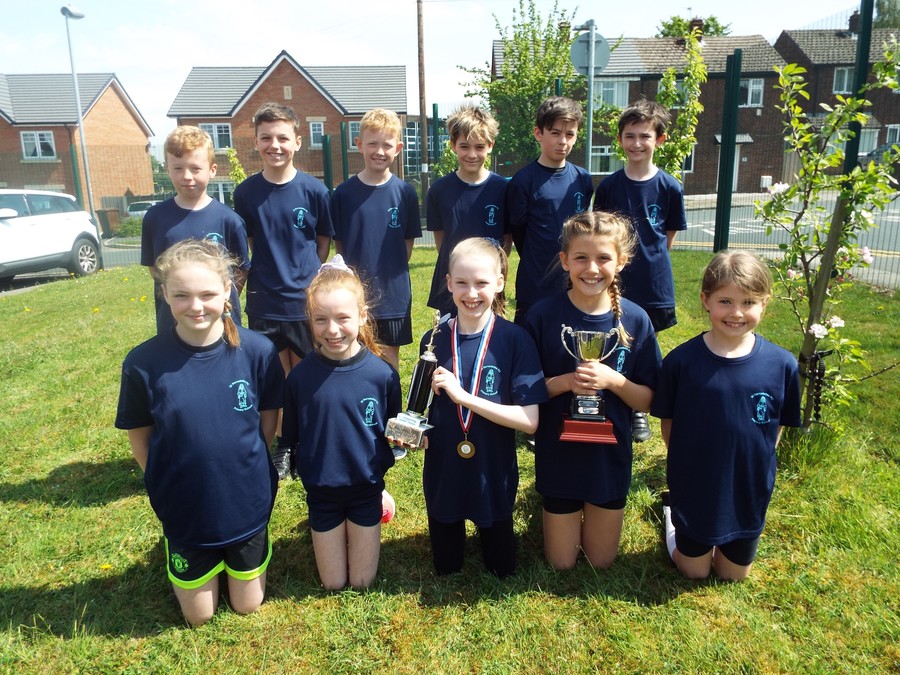 See our sports news for more details.
Welcome!
St. Bernadette's is a Voluntary Aided Roman Catholic Primary School committed to the education of our children in a happy, safe and secure environment.
As a school we work in partnership with parents, parish and the wider community and we celebrate the achievements and success of all our children.
I hope that you will find our web site interesting, informative and helpful.
Yours sincerely,
Simon Tonge
Head Teacher
Contact Details
St Bernadette's RC Primary
Abingdon Avenue
Whitefield
M45 8PT
0161 766 6098
stbernadettes@bury.gov.uk
St.Bernadette's RCP @StBernadettesrc
21 Oct @Tesco it was the Tesco in Prestwich 😃
20 Oct Year 2 had a brilliant time at @TescoPrestwich yesterday learning about healthy eating! They wrote about the trip t… https://t.co/KtzCRgZjTZ
20 Oct Media Correspondents from Y5j are working to the wire to complete their reports concerning a 'Boy Overboard!' https://t.co/2hIp9nGth6
19 Oct Lots of challenges https://t.co/MgM5vCtn8Q
19 Oct It's Buttons Stay and Play https://t.co/WdPcRnvVCs
Latest School Calendar Events
Sacramental Programme Meeting at 12:15

06

Nov

2016

@ Lourdes Room and Social Centre

Sacramental Programme Mass at 11:15

13

Nov

2016

@ Church