Welcome!
St. Bernadette's is a Voluntary Aided Roman Catholic Primary School committed to the education of our children in a happy, safe and secure environment.
As a school we work in partnership with parents, parish and the wider community and we celebrate the achievements and success of all our children.
I hope that you will find our web site interesting, informative and helpful.
Yours sincerely,
Mr J Travis
Head Teacher
OLYMPIC ATHLETE VISITS
ST BERNADETTE'S
(Find out more by visiting our news page).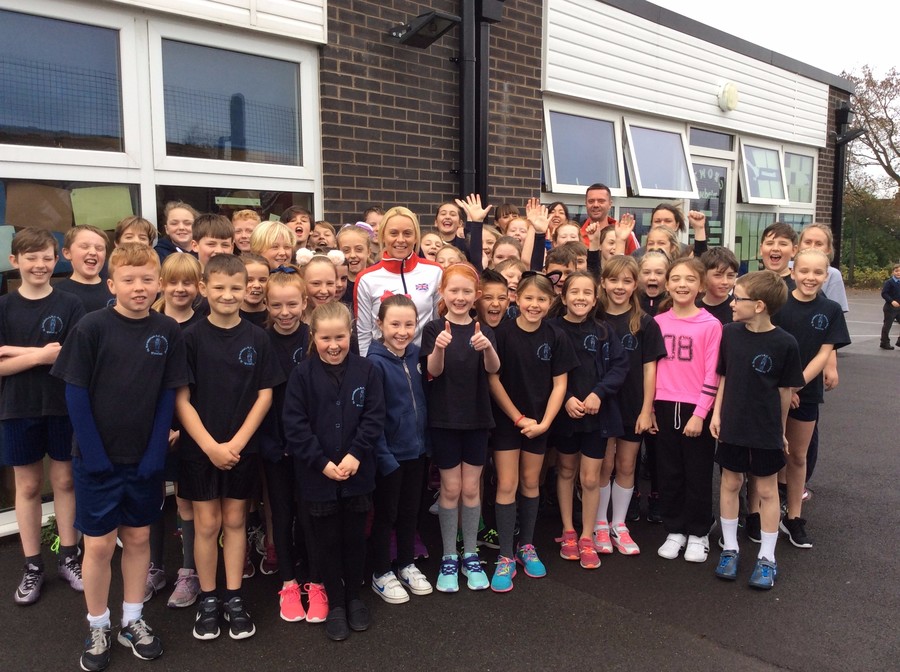 (Jenny Meadows pictured with our Y5 & 6 running club children).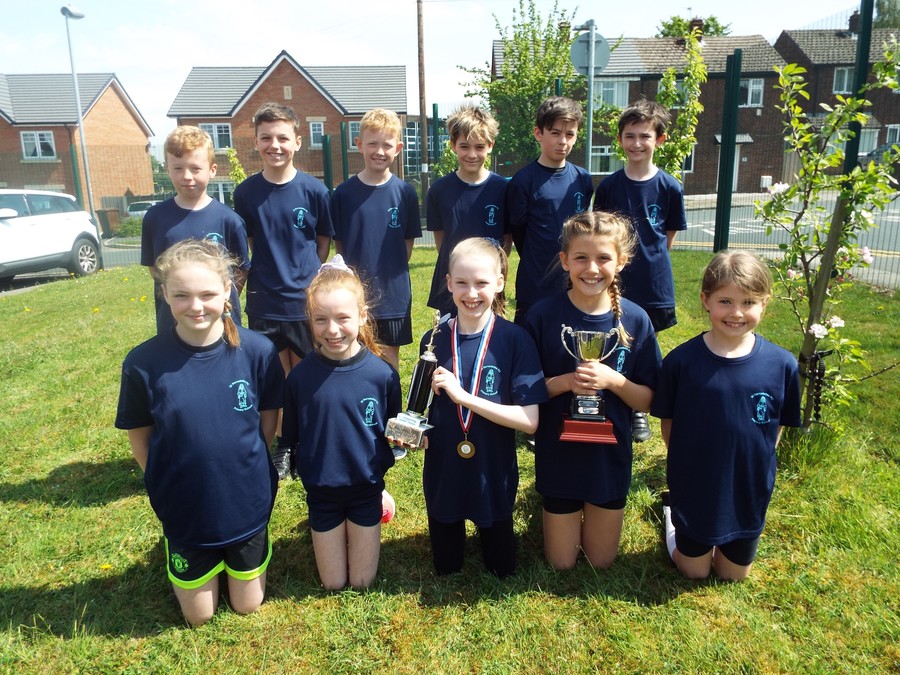 See our news for more details.
Contact Details
St Bernadette's RC Primary
Abingdon Avenue
Whitefield
M45 8PT
0161 766 6098
stbernadettes@bury.gov.uk
St.Bernadette's RCP @StBernadettesrc
24 Jan Year 5j working with authors visiting today https://t.co/GctsW192nA
24 Jan Improving sentences, including embedded clauses and adjectives with Gaz and Chris. #authorandillustrator #bookweek https://t.co/LRjHYJpRfI
24 Jan 5H had lots of fun exploring at the library this morning. https://t.co/Klu5bKWKxl
24 Jan 5H are off to the library to celebrate our love for reading #bookweek https://t.co/v7dUw57w7V
23 Jan We even had a sing song 🐝🕷🐞🕸 https://t.co/ont6sjU5r8
Latest School Calendar Events
There are currently no events.
Calendars page(s): School Calendar >>