OLYMPIC ATHLETE VISITS
ST BERNADETTE'S
(Find out more by visiting our news page).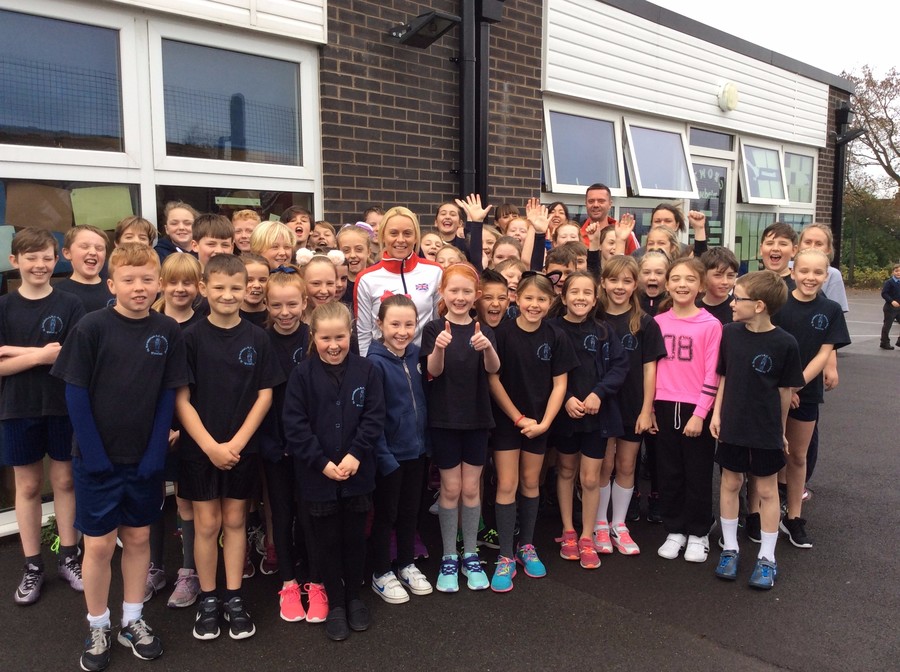 (Jenny Meadows pictured with our Y5 & 6 running club children).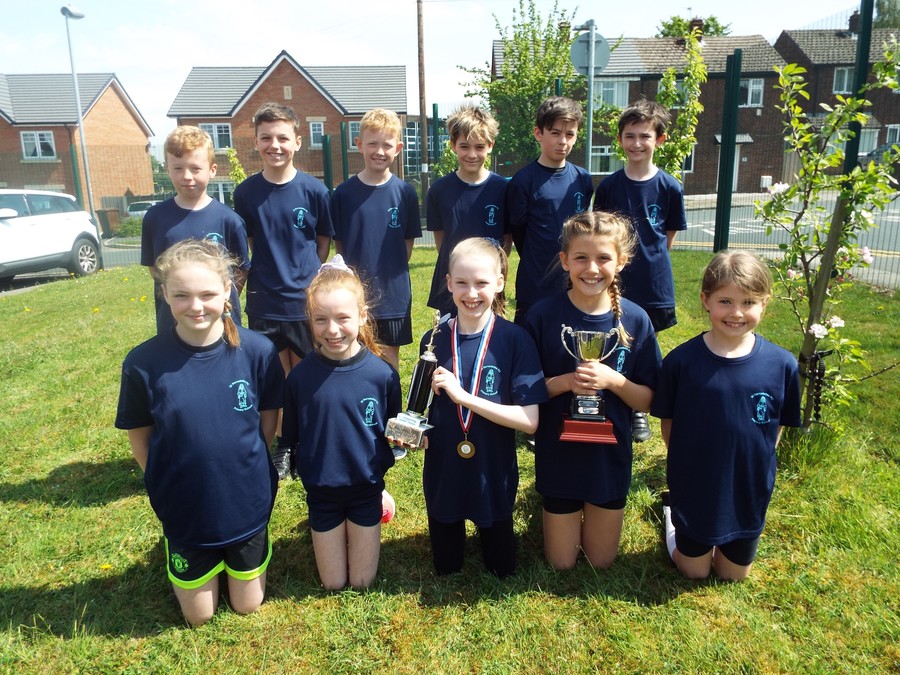 See our news for more details.
Welcome!
St. Bernadette's is a Voluntary Aided Roman Catholic Primary School committed to the education of our children in a happy, safe and secure environment.
As a school we work in partnership with parents, parish and the wider community and we celebrate the achievements and success of all our children.
I hope that you will find our web site interesting, informative and helpful.
Yours sincerely,
Simon Tonge
Head Teacher
NEW HEADTEACHER
St Bernadette's is looking for a new headteacher as Mr Tonge will be leaving us at the end of this term to take up the headship at a different school. If you think you might be interested in applying, then all the documents you need are below.
Letter from Chair of Governors
Contact Details
St Bernadette's RC Primary
Abingdon Avenue
Whitefield
M45 8PT
0161 766 6098
stbernadettes@bury.gov.uk
St.Bernadette's RCP @StBernadettesrc
2 Dec Year 2 had a great afternoon showing off their projects! The adults were so impressed with how hard they've worked! https://t.co/WM9LSlfhpN
2 Dec Reception have been learning so much about hibernation 🐌🐝🐿 https://t.co/UUiAphRKHw
1 Dec Building with a purpose in the Outdoor Area... https://t.co/8HKvZKRHDX
30 Nov 5H having a very exciting afternoon making their Brazilian headdresses #d&tafternoon https://t.co/W92Npm8FS5
29 Nov RT @BuryFCTrust: Lots of fun had by pupils at tonight's multi skills ASC at @StBernadettesrc 🏃😀 if your school is interested get in touch @…
Latest School Calendar Events
Reception Nativity - 2.00pm

08

Dec

2016

Reception Nativity - 9.30 am

09

Dec

2016

Nursery Nativity - 10.00am

13

Dec

2016

@ School Hall

Year 1 and 2 Nativity - 2.00pm

14

Dec

2016

Year 1 and 2 Nativity - 6.00pm

14

Dec

2016