CROSS COUNTRY CHAMPIONS!!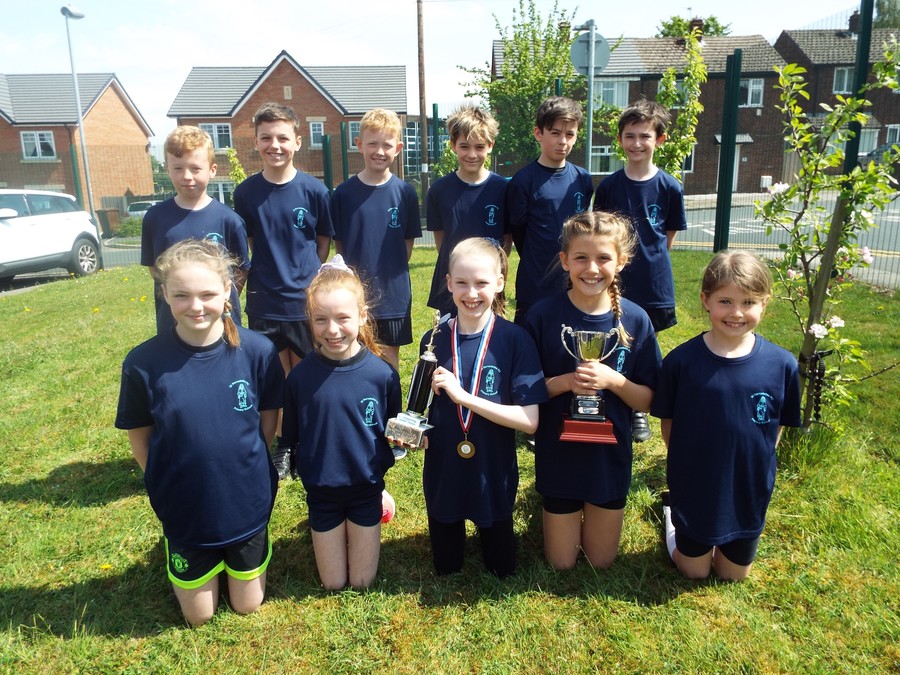 See our sports news for more details.
Welcome!
St. Bernadette's is a Voluntary Aided Roman Catholic Primary School committed to the education of our children in a happy, safe and secure environment.
As a school we work in partnership with parents, parish and the wider community and we celebrate the achievements and success of all our children.
I hope that you will find our web site interesting, informative and helpful.
Yours sincerely,
Simon Tonge
Head Teacher
Contact Details
St Bernadette's RC Primary
Abingdon Avenue
Whitefield
M45 8PT
0161 766 6098
stbernadettes@bury.gov.uk
St.Bernadette's RCP @StBernadettesrc
23 Jun Drawing and painting our bog arts #scary stuff Gareth Sullivan https://t.co/gKz3VgidHd
23 Jun Chelsea Flower Show eat your heart out! Year 2 can do it better! #gardening #fun https://t.co/EolwQI07hE https://t.co/hT0DeeJ8hz
23 Jun Amazing Rugby skills in Reception https://t.co/FS2nxdkU68
23 Jun Making worm cake and parrot stew in Redbeard's Cafe. https://t.co/NRKzlXLIn5
22 Jun Rugby fun with Phil Anderson. https://t.co/991Vv8lWGj
Latest School Calendar Events
There are currently no events.
Calendars page(s): School Calendar >>