CROSS COUNTRY CHAMPIONS!!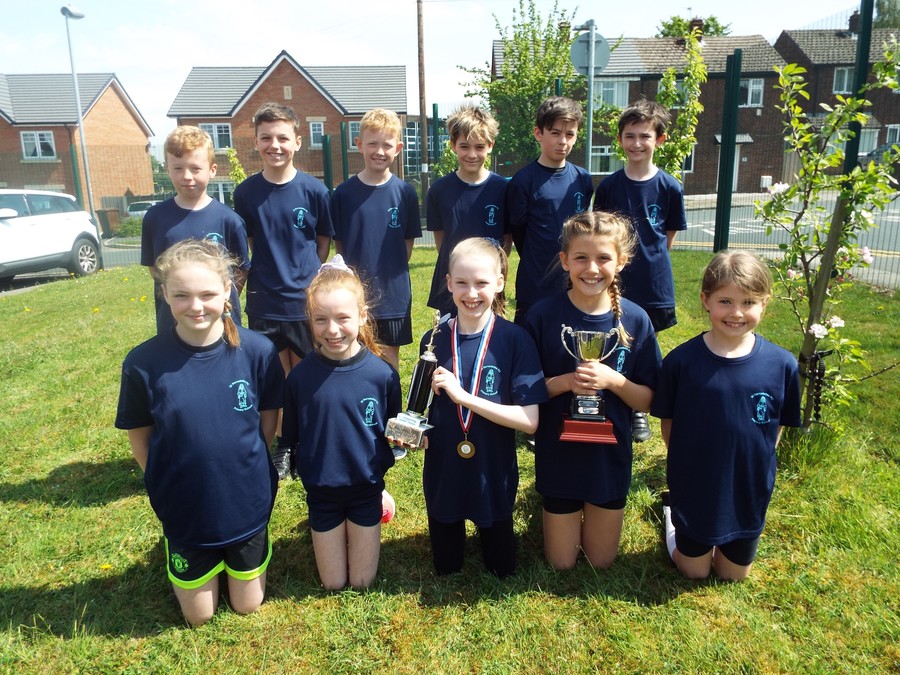 See our sports news for more details.
Welcome!
St. Bernadette's is a Voluntary Aided Roman Catholic Primary School committed to the education of our children in a happy, safe and secure environment.
As a school we work in partnership with parents, parish and the wider community and we celebrate the achievements and success of all our children.
I hope that you will find our web site interesting, informative and helpful.
Yours sincerely,
Simon Tonge
Head Teacher
Contact Details
St Bernadette's RC Primary
Abingdon Avenue
Whitefield
M45 8PT
0161 766 6098
stbernadettes@bury.gov.uk
St.Bernadette's RCP @StBernadettesrc
25 Jul Some of the children built a robot in playscheme https://t.co/Ar4GsMWW0R
15 Jul School's nearly out for summer!! #year5 https://t.co/wewZin7FkE
14 Jul More bowling photos. https://t.co/1tjWIjJOkZ
14 Jul Great fun had by Year 6 at bowling last night. https://t.co/zXeq6QRCyD
13 Jul https://t.co/Q4DXLp0noV
Latest School Calendar Events
There are currently no events.
Calendars page(s): School Calendar >>