CROSS COUNTRY CHAMPIONS!!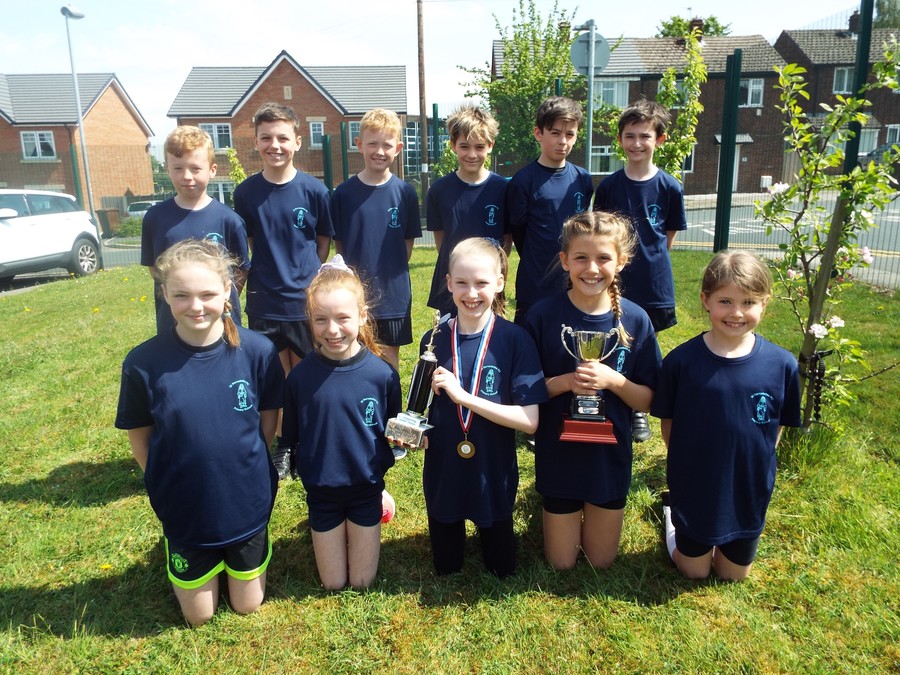 See our sports news for more details.
Welcome!
St. Bernadette's is a Voluntary Aided Roman Catholic Primary School committed to the education of our children in a happy, safe and secure environment.
As a school we work in partnership with parents, parish and the wider community and we celebrate the achievements and success of all our children.
I hope that you will find our web site interesting, informative and helpful.
Yours sincerely,
Simon Tonge
Head Teacher
Contact Details
St Bernadette's RC Primary
Abingdon Avenue
Whitefield
M45 8PT
0161 766 6098
stbernadettes@bury.gov.uk
St.Bernadette's RCP @StBernadettesrc
26 May Year 5 rehearsing hard this afternoon for tonight's Brass performance. https://t.co/cT36pHy4b2
26 May Year 1 are finishing their food chain crafts! https://t.co/x6PyFnBFQt
25 May Thanks Phil for a fantastic tag rugby lesson. Year 6 had loads of fun!!! https://t.co/yym5mFpXbb
25 May Y5 Rugby lesson. A big thanks to Mr Anderson for giving up his time to come into school & teach us these new skills. https://t.co/7XtWWuxUJK
25 May Y5 writing their explanation texts about 'How to kill a monster' using their text maps. I cannot wait to read them! https://t.co/5Y5S4kJTzB
Latest School Calendar Events
There are currently no events.
Calendars page(s): School Calendar >>